Veterinarians
Julie Mears
DVM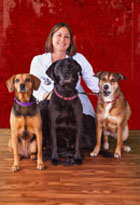 Dr. Julie Mears, DVM graduated from Ross University School of Veterinary Medicine in 2007. She completed her clinical training at Texas A&M University School of Veterinary Medicine. She enjoys performing surgery, wellness care (especially new puppies and kittens), ophthalmology and dentistry. She enjoys getting to know the pet parents and becoming part of their families. Children have been known to get to listen to their own pets' heartbeats during their visits with her! Dr. Julie has 2 daughters Haley And Katie. Her pets include Ruby a beagle mix dog from a shelter in Bryan Texas and 2 kitty cats Willie and Moe. Her hobbies include horseback riding, ice skating, swimming, boating and hiking. Ever since childhood Dr. Julie dreamed of caring for animals and her dream came true. Opening Troy Veterinary Clinic from scratch has been an amazing adventure and she is fortunate to be able to care for families and their pets in our community.
Tim Holt
DVM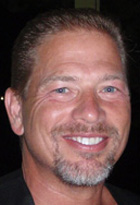 Dr. Holt was born and raised in Southern Illinois in the St. Louis metropolitan area. He studied chemistry as an undergraduate and continued on to complete his DVM at the University of Missouri-Columbia in 1982. Upon graduation, Dr. Holt entered private practice with his father, Dr. Leland Holt, at Bellemore Animal Hospital until the fall of 1983. In 1984, Dr. Holt purchased the practice from his father's estate and developed the practice to an AAHA 4 year accreditation status. In 1989, Dr. Holt opened a second practice location, Shackelford Veterinary Hospital, in Florissant, Missouri also at a 4 year AAHA accreditation status. In 1993, Dr. Holt graduated from the second class of the AAHA Veterinary Management Institute at the Krannert School of Business, Purdue University. He was the first veterinarian in the St Louis metropolitan area to purchase and use the Luxar (now Lumenis) Laser system in June of 1998. Since then he has performed over 5000 surgical procedures using the Lumenis Laser technology. Dr. Holt served as a past president of both the St. Louis Metro East Veterinary Medical Association and the Southern Illinois Veterinary Medical Association. In June 2000, Dr Holt left private practice and returned to academia. In June 2001, Dr. Holt successfully completed a small animal medical and surgical rotating internship at the Veterinary Medical Teaching Hospital at the University of Missouri-Columbia. During his internship, Dr. Holt was awarded the Intern Teaching Award from the senior veterinary class in recognition of having the greatest impact on the clinical experience in terms of teaching and devoting extra time to help the class of 2001. Dr. Holt also received the L.N. Atkinson, DVM, Memorial Fund Award from the Veterinary Medical Teaching Hospital faculty and residents for demonstrating interest and proficiency in canine medicine and surgery. Following his internship, Dr. Holt continued to serve in a small animal surgical fellowship teaching at the University of Missouri-Columbia. In 2002, Dr. Holt underwent advanced surgical training in a partial surgical residency at the University of Georgia College of Veterinary Medicine. In 2003 through 2004, Dr. Holt traveled around the country teaching laser surgery and speaking at seminars on laser physics, safety and laser-tissue interaction. In 2005, Dr Holt started Relief Surgical Services, a Midwest based traveling referral surgical practice that provides select veterinary hospitals with in house advanced surgical procedures and treatments. Dr Holt is certified in Tibial Plateau Leveling Osteotomy, Sliding Humeral Osteotomy, Helica Total Hip Prosthesis, and the Modified Maquet Procedure for Tibial Tuberosity Advancement. Dr Holt currently resides in Wentzville, Missouri with his wife Stefanie and his two children, Ashlyn and Austin.
Online Store
Visit our Online Store to purchase products for your pets. We have everything you need including food, flea and ticket treatment, pain meds, and supplements. You'll find savings on the products you need from the source you trust!
Visit Store