Appointments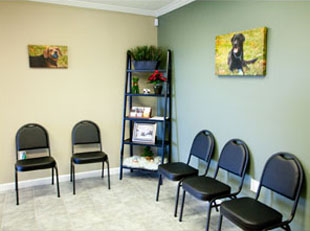 Our appointment book is computerized which allows us to efficiently make appointments for you and your pet. Our receptionists and team will attempt to accommodate all requests to the best of our ability.


We are open for scheduled appointments as follows:


Hours of Operation:
Monday: 7:45 a.m. to 5:30 p.m.
Tuesday: 8 a.m. to 5:30 p.m.
Wednesday: Closed
Thursday: 7:30 a.m.to 5:30 p.m.
Friday: 8 a.m. to 5 p.m.
Saturday & Sunday: Closed
Emergencies are accepted anytime our Clinic is open. If you feel you have an emergency with your pet, please call us or come to the hospital immediately. If possible it is best to call before coming in so a staff member can advise you on your particular emergency.


COVID-19 UPDATE AS OF 7/30/2020: Both Shiloh Veterinary Clinic and Troy Veterinary Clinic will continue to operate normal business hours during the week on Monday, Tuesday, Thursday, and Friday. We are now closed on Saturdays and Sundays.

If you have an after hours emergency, please contact Associated Veterinary Specialists, 12462 Natural Bridge Road, Bridgeton, MO 63044, phone: (314) 739-3330 or Animal Emergency Center, 2005 Mall St, Collinsville, IL 62234, phone: (618) 346-1843.
Cancellation Policy
A non-refundable fee of $25 will be billed after the second missed or canceled appointment.
Online Store
Visit our Online Store to purchase products for your pets. We have everything you need including food, flea and ticket treatment, pain meds, and supplements. You'll find savings on the products you need from the source you trust!
Visit Store