Online Store
For your convenience, we have recently added an online store.
Click Here to Access Our Online Store!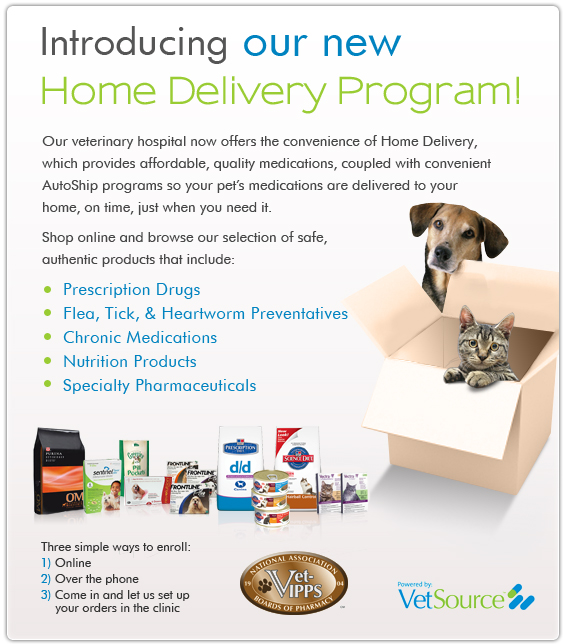 Online Store
Visit our Online Store to purchase products for your pets. We have everything you need including food, flea and ticket treatment, pain meds, and supplements. You'll find savings on the products you need from the source you trust!
Visit Store